---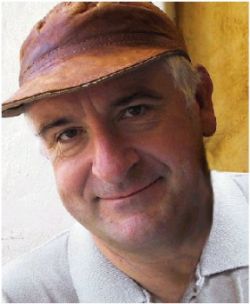 Douglas Noel Adams
1958 - 2001
Douglas Adams was born in Cambridge in March 1952.
He is best known as the creator of The Hitchhiker's Guide to the Galaxy, this started life as a BBC Radio 4 series.
A TV series, record album, a series of best-selling novels and even a computer game followed.
Douglas died unexpectedly in May 2001 of a sudden heart attack. He was 49.
Find out more at the Douglas Adams Website
---
The gallery of The Heart of Gold spaceship.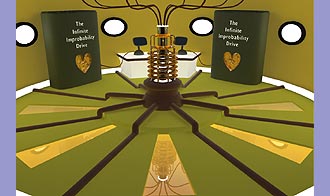 Click the above image to meet Eddie the computer
Home

Back